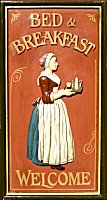 Météo / Weather forecast
Traversées rando-nature en baie du Mont Saint Michel

Du Bec d'Andaine au Mont Saint Michel en passant par Tombelaine
Survol du Mont Saint Michel en ULM

Baptême, balade, initiation, faîtes le plein de sensations inoubliables.

mobile.nooplanet.com
Mme MESLIN Evelyne
" 3, Haut Mouraine "
50240 LA CROIX AVRANCHIN

FRANCE
02 33 48 35 69
+33 233 483 569
N 48°33.405
W 01°22.510'

La baie du Mont Saint Michel
en montgolfière

Une balade magique dans les airs
sur un site incomparable...
Chambres d'Hôtes
"Le Bois de Mouraine"
Baie du Mont Saint Michel

BeD and Breakfast in Normandy
Nous ne faisons pas la table d'hôte mais, nous saurons vous conseiller
les meilleures adresses à proximité et les meilleures tables de la région.


We do not serve an evening meal, but we will be able to recommend you
the best local restaurants where you can discover regional and traditionnal french cooking.

Les chambres ne sont accessibles que par escalier.

Rooms are accessible by stairs only.


Nous vous remercions de ne pas fumer.


Please No Smoking.


Nous n'acceptons plus les animaux.


Thank you for staying with us. We appreciate it.
If we can be of any assistance please feel free to call, fax or email.