Mme MESLIN Evelyne
"3, Haut Mouraine"
50240 LA CROIX AVRANCHIN

FRANCE
02 33 48 35 69
+33 233 483 569
N 48°33.405
W 01°22.510'

Chambres d'Hôtes
"Le Bois de Mouraine"
Baie du Mont Saint Michel

Plan d'accès - Directions
Arrivée par la A84
- Prendre la sortie #32
- Continuer jusqu'à La Croix Avranchin par la D30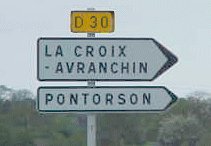 Arriving from the A84
:
- Take exit 32
- Proceed to La Croix Avranchin on D30
En arrivant de la D30
- à La Croix Avranchin, aux feux, prendre la D40 direction Vergoncey pendant 1km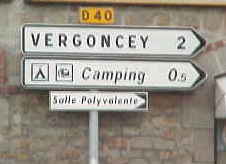 Arriving from D30
- at stop lights, in La Croix Avranchin, take D40 towards Vergoncey for 1 km
A partir de la D40
- prendre la D108, continuer
500 m
. Vous y êtes !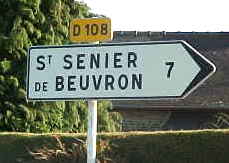 From D40

- take D108, go on 500 m.
Here you are !
ATTENTION !

En venant du Mont Saint Michel,
au centre ville de Pontorson tourner à gauche
à la sortie de PONTORSON juste après la station TOTAL,
au rond-point prendre la D30 sur la droite.

Coming from Mont Saint Michel,
at PONTORSON town center make a left,
exit Pontorson at TOTAL gas station
enter the D30 at right hand.